---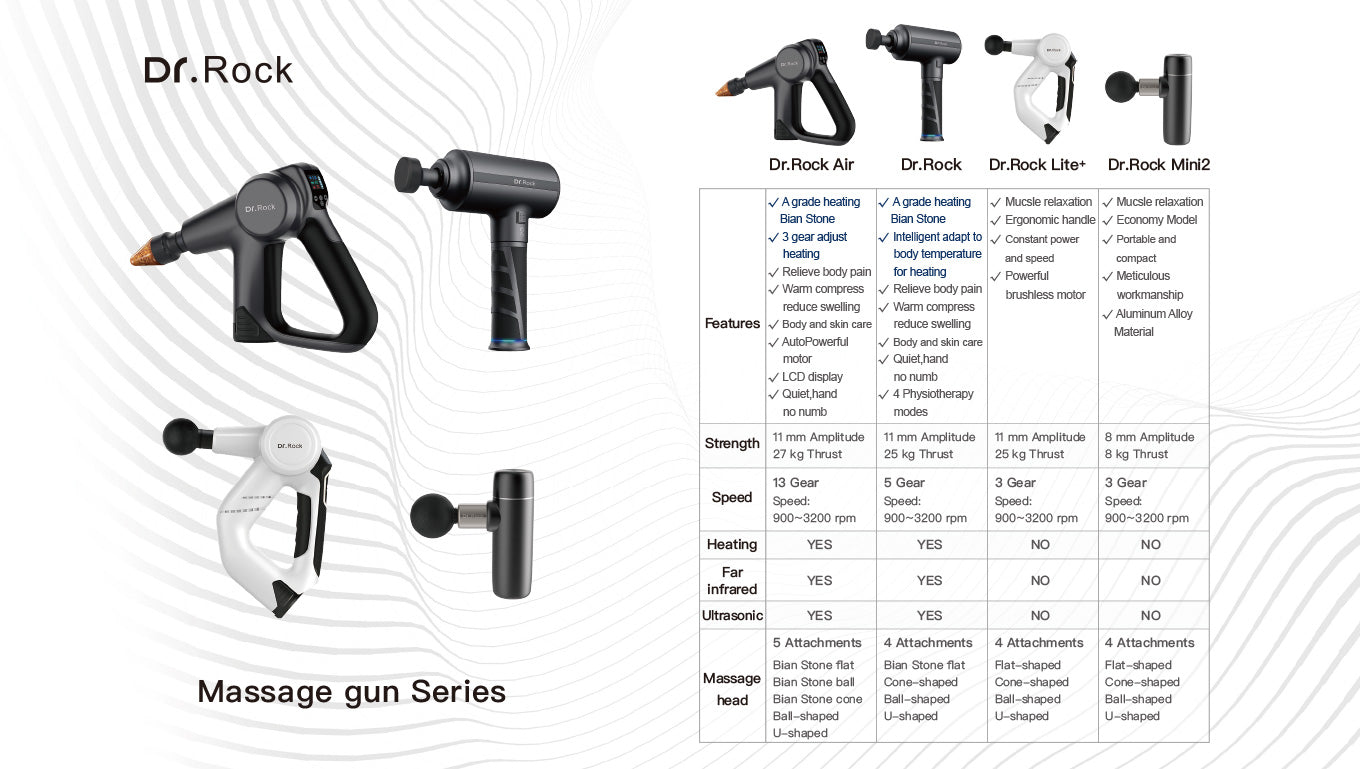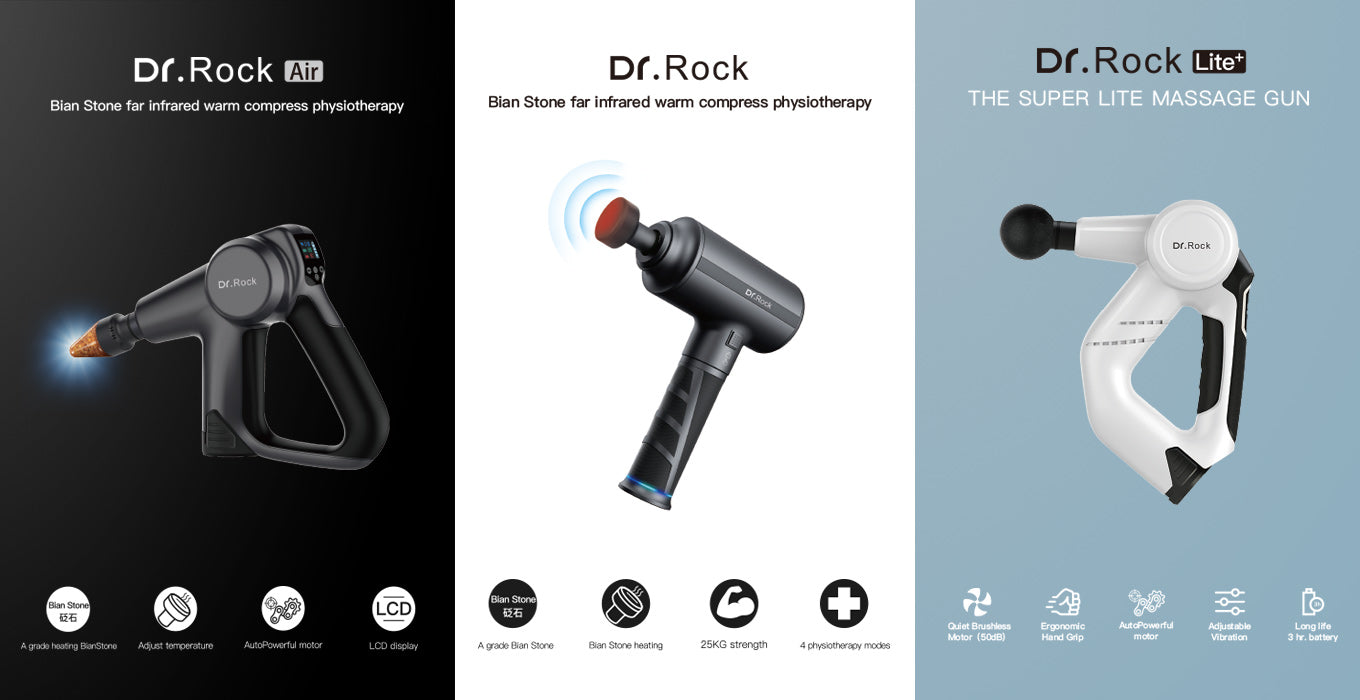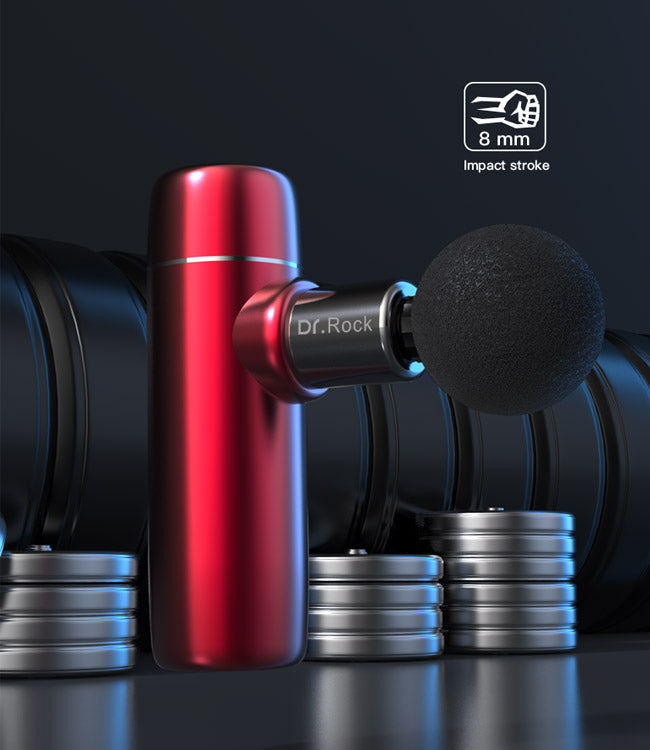 Portable massage gun
Strength increased from 6mm to 8mm
Compact body

A phone-sized body, with strong strength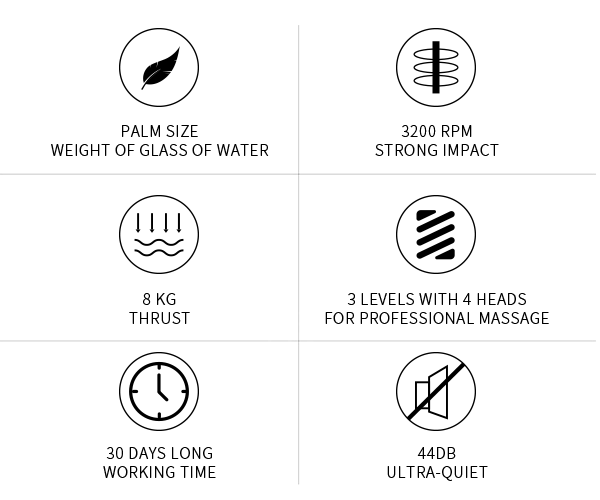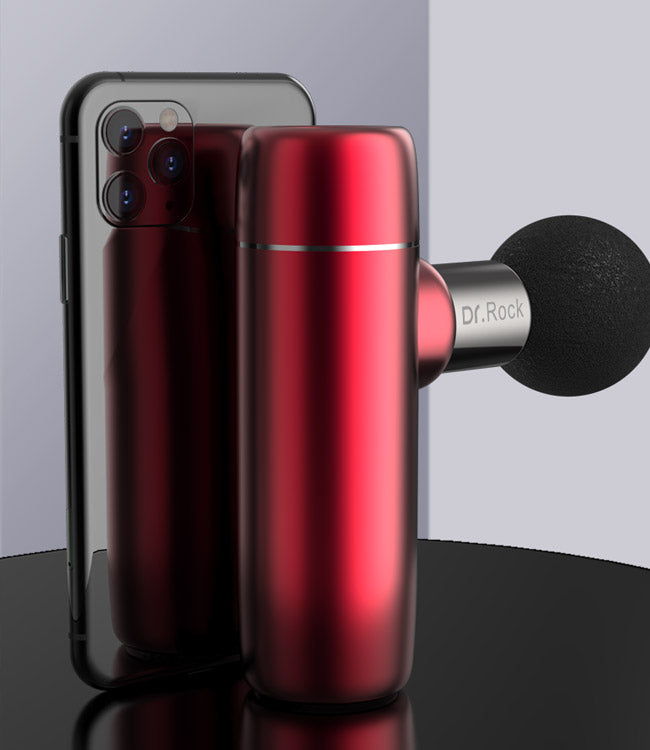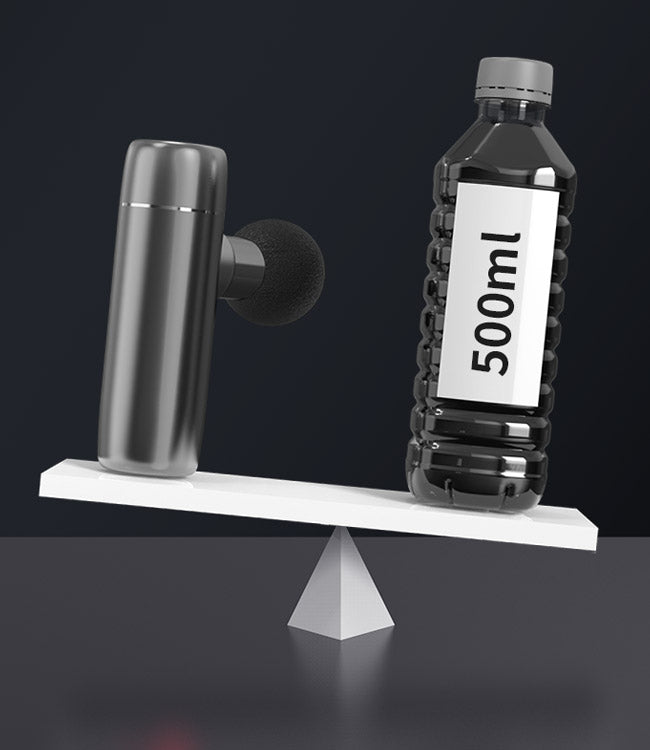 Portable for use
460g Light weight all-metal material
The aluminum alloy body of pocket massage gun makes a delicate touch, and only weight of 460g. The size of a mobile phone is portable for wildly use.
Enjoy the pleasure of massage gun
3200 rpm powerful motor
The massage gun is equipped with a professional brushless motor that is smaller in size and more professional. The high-speed impact of 3200 rpm can directly reach the deep muscles, quickly eliminate soreness and tightness, and instantly activate muscle vitality.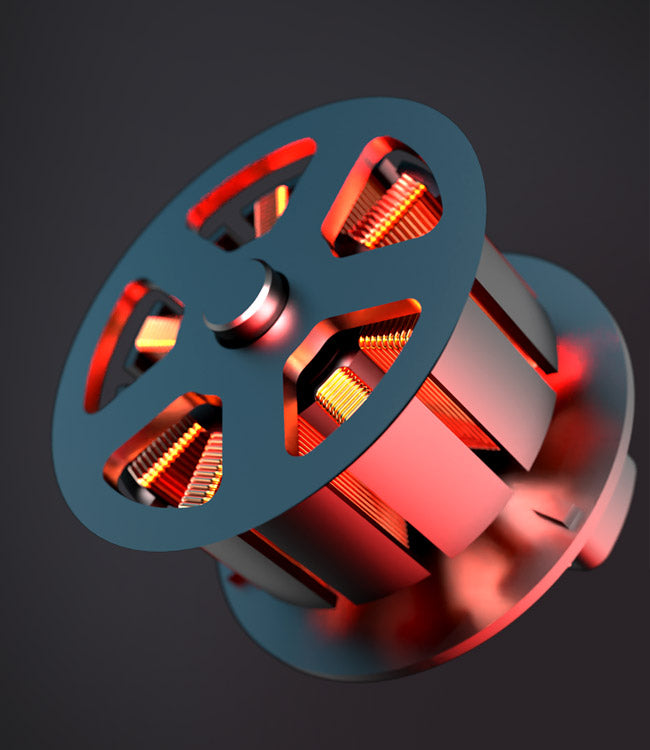 Muscle relaxation is awesome
The 8 kg smooth thrust
The massage gun solved the stagnation problem caused by the excessive pressure. It easily responds to various strong presses. Eliminate the sore fatigue caused by exercise, giving the muscles the most relaxing and comfortable experience.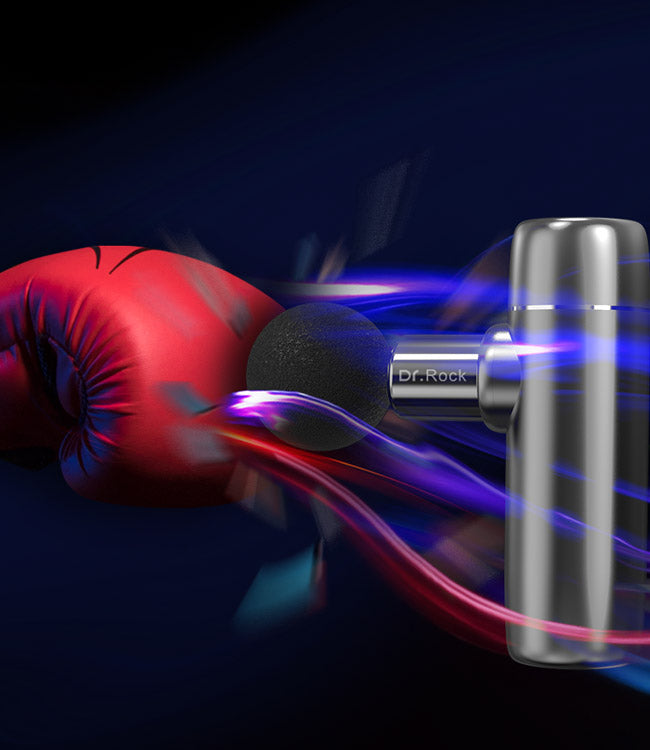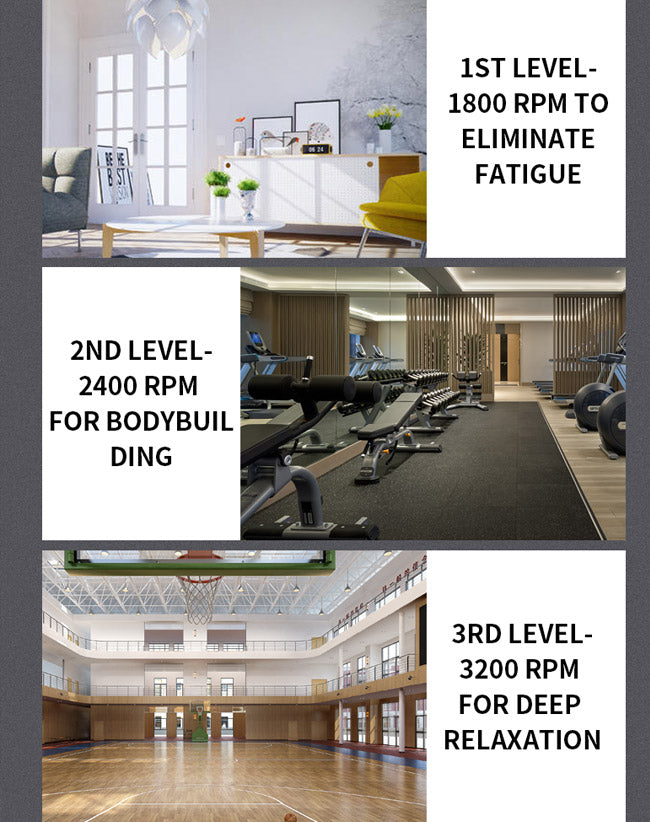 Comfort is in your hands
3 levels of strength adjustment
The three levels designed by nimova are suitable for personal use in different scenarios. Whether it is professional fitness or home relaxation, it can give you the best strength.
Why does muscle soreness happen?
Abnormal short-term exercise or long-term poor posture will cause the fascia tissue that wraps the muscles to be twisted and damaged, and nodules will stick together, resulting in muscles that are not effectively protected, causing soreness, stiffness, or even spasms.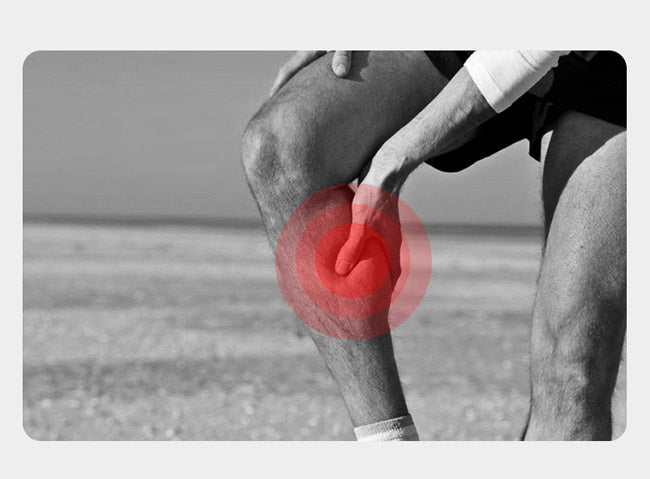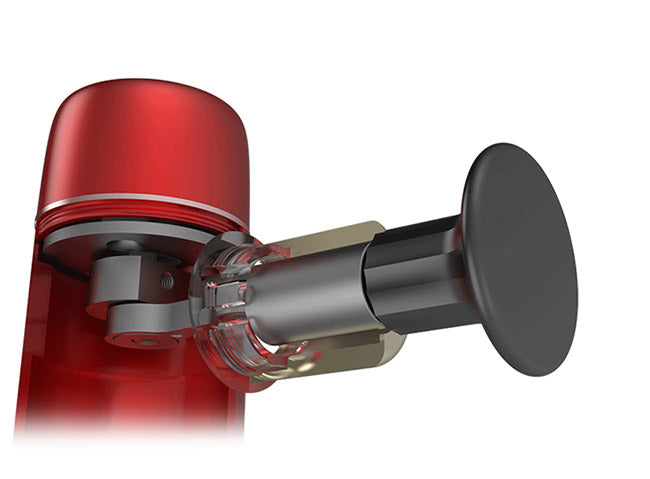 Pocket massgae gun to deeply relax muscle
The nimova pocket fascia gun adopts the precise reciprocating piston design of the car engine, with long movement stroke and good reliability. The rotating kinetic energy of the brushless motor can be effectively transformed into the impact force of the massage head, reaching the deep muscles and fascia, effectively reducing the adhesion and nodules of the fascia.
Perfectly match with different parts of the body
4 pcs professional massage heads
The neck and spine are weak, the palms and soles are strong, and the waist and hips are thick and strong. The rationally designed massage head can perfectly care for every muscle group.

Take it with you at any time
30 Days long working time
The massage gun with a 2000mAh lithium battery, which is fully charged for three hours, massaged for 15 minutes a day, and can be used continuously for 30 days.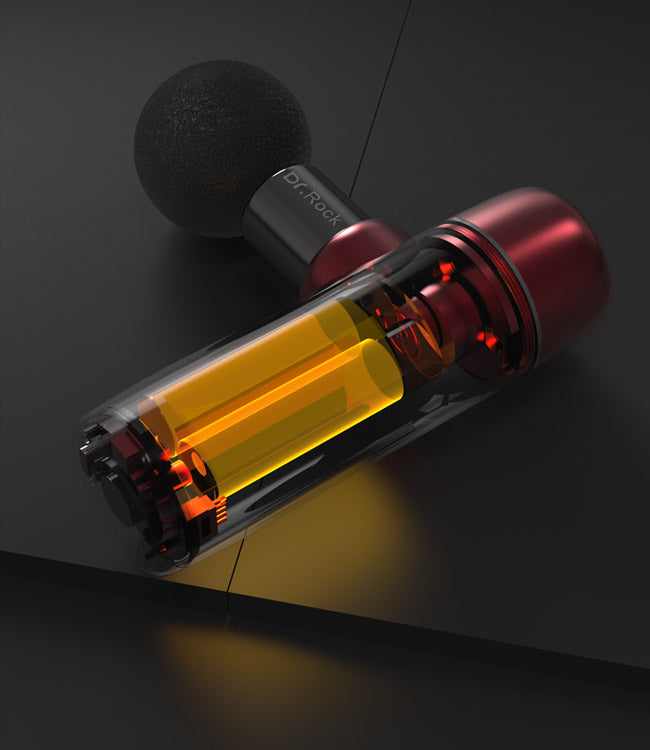 Don't disturb others and enjoy relaxing time
44dB ultra-quiet
The 44 dB is like a whisper in the ear, whether it is in the gym or at home, you can enjoy the comfort and quietness without disturbing.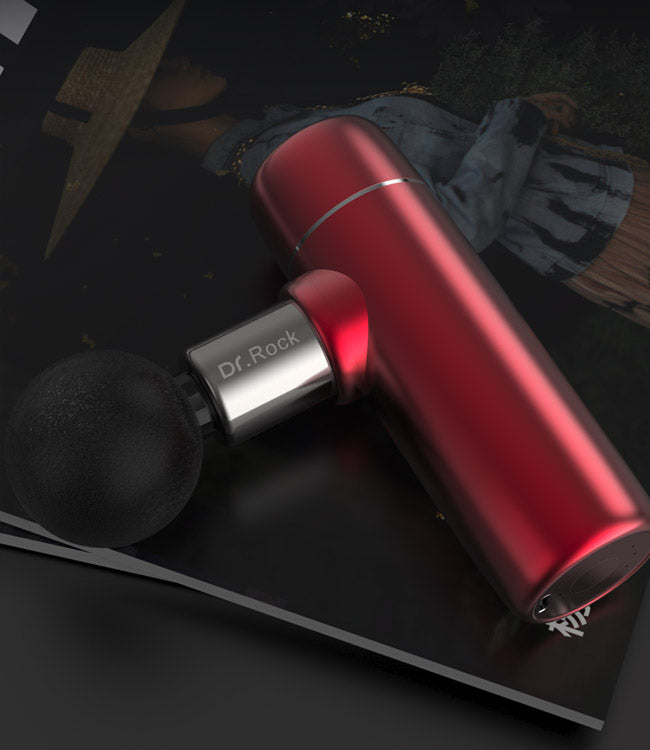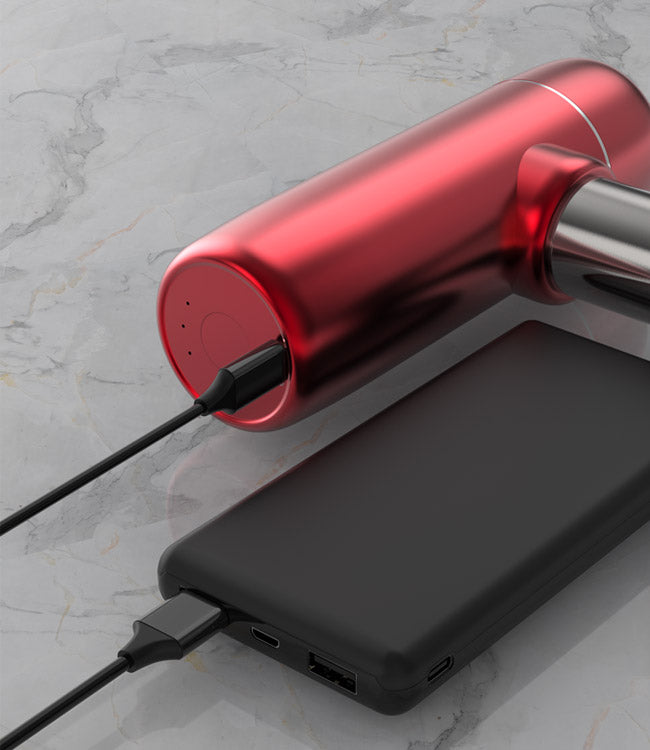 Share the USB cable with your phone
Type-C charging
You can share the Type-C cable of your mobile phone. And can be directly connected to the portable battery at any time, outdoor hiking, with you around.
It can be held easily even with high thrust
Ergonomic design
Small handle, ergonomic design, strong striking strength, less holding power, more comfortable grip.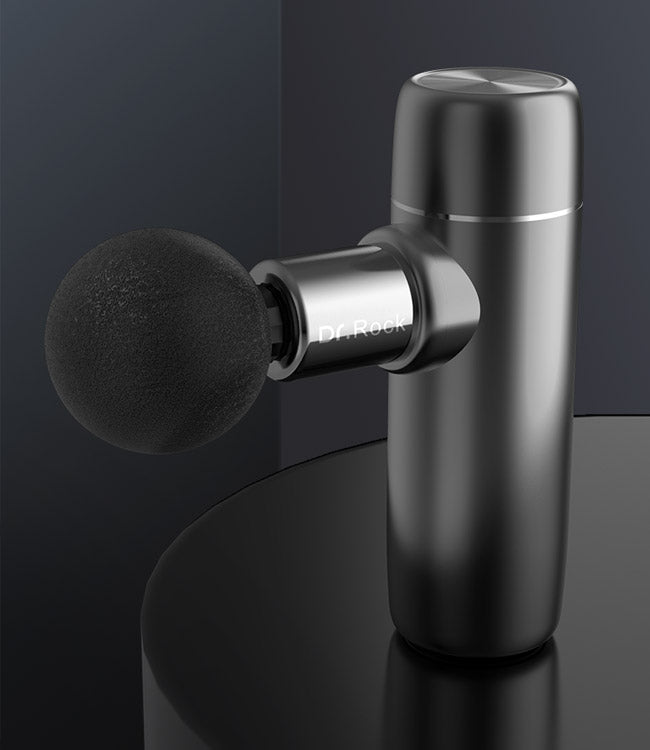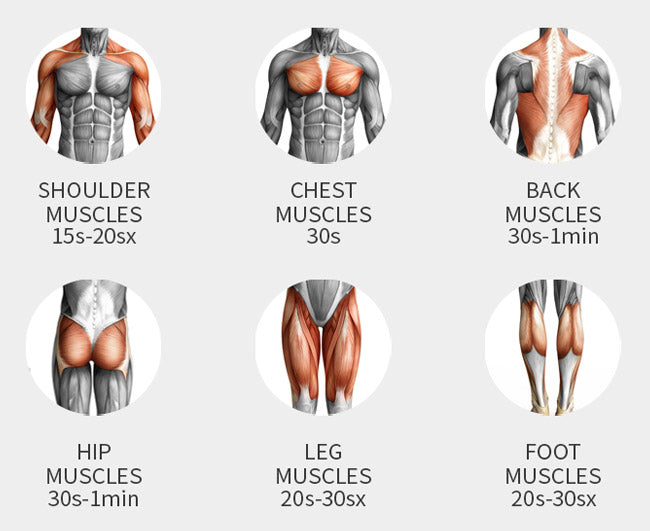 Intelligent shutdown protection
15-Minute massage timer
In order to avoid too long massage time on the same part and damage the muscles and bones, the Dr.Rock pocket fascia gun is equipped with intelligent timing protection to give the human body more scientific protection.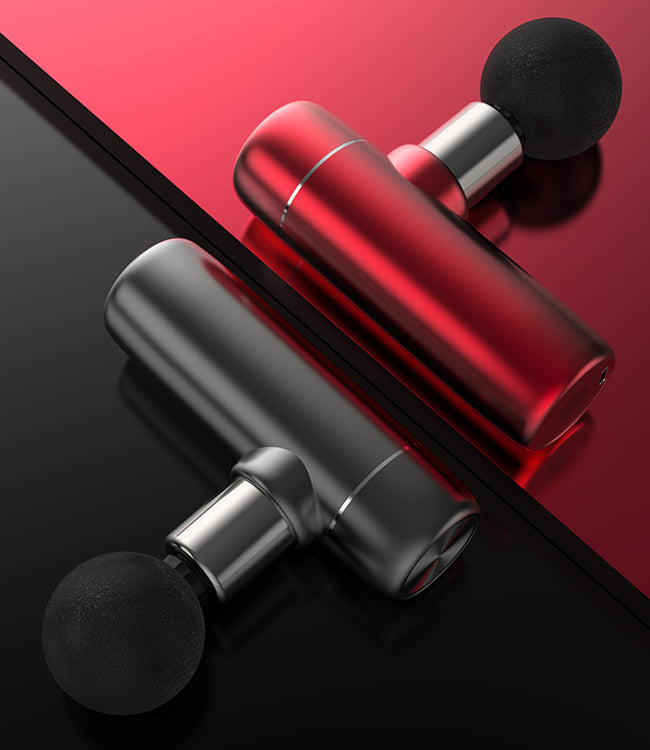 Available in four colors
Red  /  Gray  /  Pink  /  Light Blue
Dr.Rock Mini 2 Specifications
Model: H-MG110
Name: Zikko Dr.Rock Mini2 Massage Gun
Massage mode: uniform speed
Speed gear: 1800/2400/3200 rpm, Click upshift
Power: ≤30W
Input voltage: DC 5V / 2A
Battery: 2200mAh  、 8.14Wh, lithium battery
Duration: up to about 8~9 hours
Charging time: about 3 hours
Size: 84*141*45mm (Not including massage head)
Weight: 460g
Packing details
• Dr.Rock Mini 2 x1                   • User's manual x1
• Ball Massage head x1
• Cone Massage head x1       • Flat Massage head x1
• Fork Massage head x1         • Charging Cable x1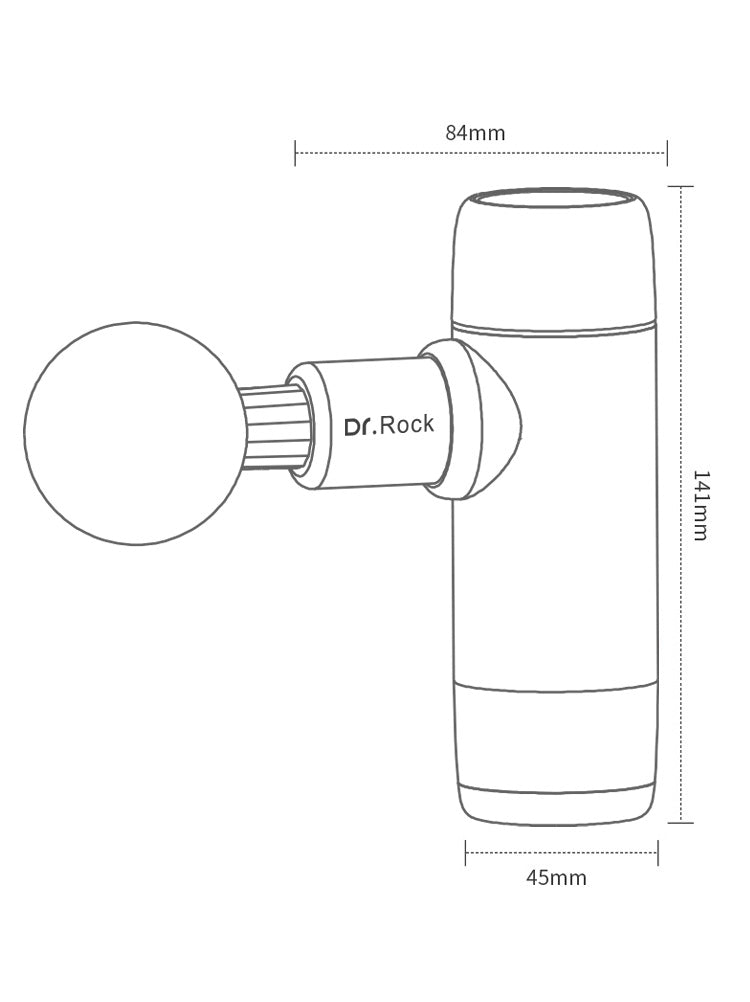 Dr Rock Mini
Always ready for enjoy a good massage.
Perfect product
Never received my purchase
Claims it was fulfilled but never arrived, no tracking number, no shipment evidence.
Not a scam after all
Was finally delivered. Held up in customs because of missing commercial invoice. FedEx finally reached out and it was delivered after I forwarded the receipt.
Small and powerful
Only use speed 3. Helps to relieve pressure off my slipped disk on my lower left waist.
Also use it on my belly area, hopefully can help with burning fats.
Hope battery can last till end of warranty.
The appearance design and manufacturing process are very beautiful.
I have bought many of these small massagers on the market before. When I received them, they didn't feel very good, and sometimes they hurt my hands. When I received mini2, I liked it very much, and could hardly pick any defects.
QUESTIONS & ANSWERS
Have a Question?
Be the first to ask a question about this.
Ask a Question