---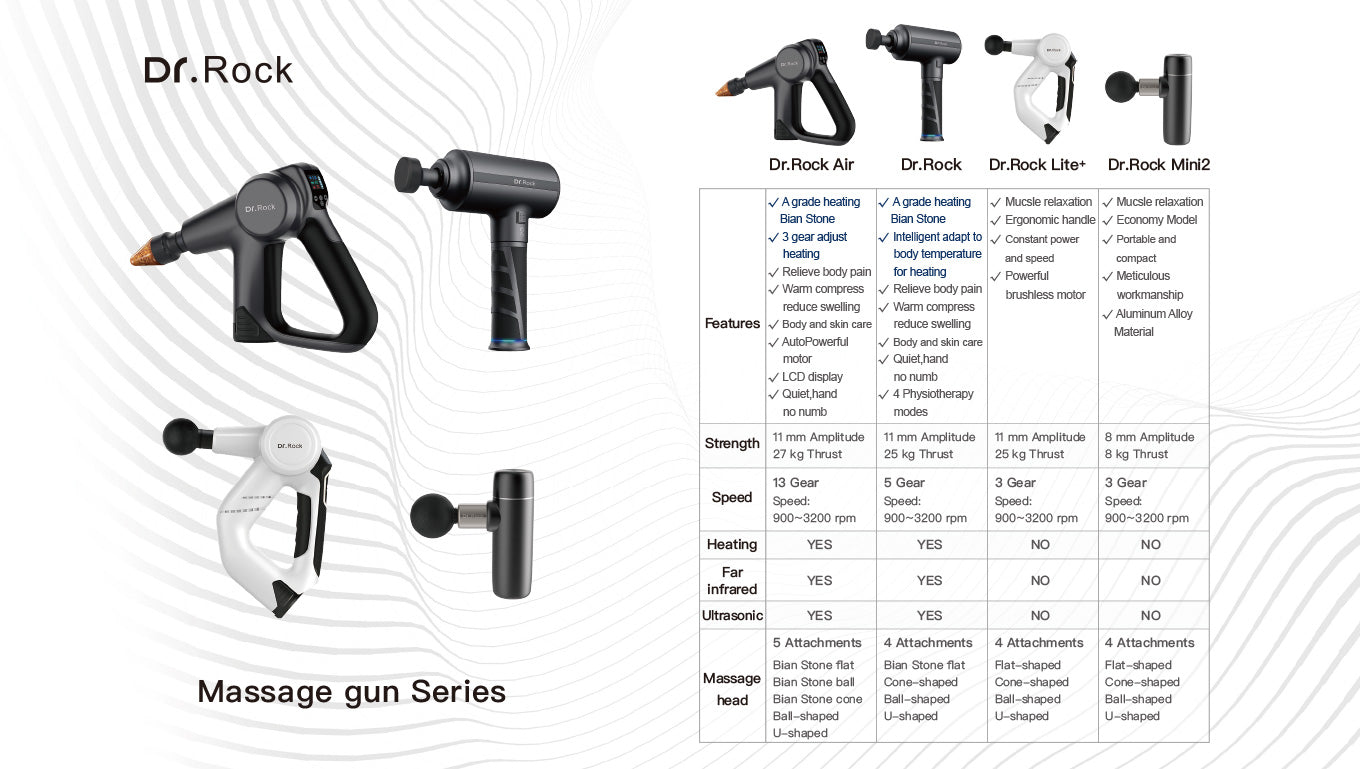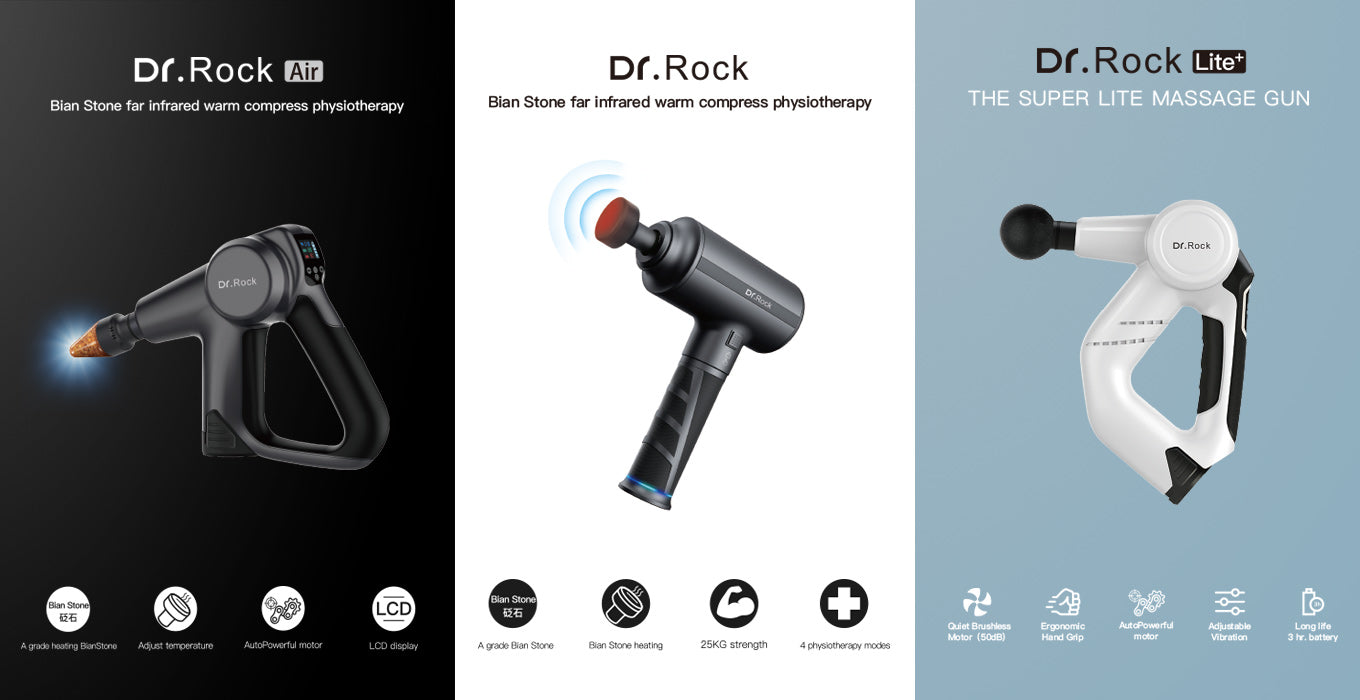 Dr.Rock Mini massage physiotherapy
Dr.Rock Mini Massage Physiotherapy is a wireless, portable vibration relaxation device that can deeply relieve muscle stiffness and soreness, incress blood circulation and activity performance, and improve the overall health of body soft tissue. With 3 gear physiotherapy mode, it is the best muscle relaxation tool necessary for home, travel and sports.
Accurate Percussion
Excellent structure with high-torque brushless motor gives accurate percussion.
High-torque brushless motor
You can feel the pressure and the percussions. With up to 3,900 percussions per minute, it truly feels like your muscles are being medically treated by a professional massage, helps to accelerate muscle recovery by improving blood circulation and dilating blood vessels so that nutrients can be delivered to muscle tissues.
3 Intensity
The intensity is adjustable. There are three speed levels, which allow you to change up the pressure and speed as you need. It can deliver up to 3900 percussions per minute, where amplitude and vibration that are scientifically proven to enhance durability and optimum performance.The design is such that you can use it with one hand quite easily. It is suitable for chronic pain, muscle fatigue, and various other such problems. The ease of use and the variable speed range makes it an excellent choice.
Silent and convenient
The compact and quiet motor enables massaging without loud noise. With super silent techonology, you can barely hear any noise while using it.
3 Applicators for Full-body Muscle Massage
It is equipped with 3 massaging heads that help to target different muscle groups and help to relieve ailments like spasms, knots, stiffness, and muscle tightness.
Handy Charging socket
The charging socket design is perfect since you don't need to exchange battery. Also, the 10 minutes auto shut mechanism prevents the device from overheating. The powerful battery lasts for 140 minutes hence great for travel, offices and other places.
International safety certification
Has passed RoHs, FCC, CE-EMC, and other safety certifications provide a safe, stable and durable A physiotherapy instrument with multiple protections.
Parameter Specification
Product model:H-MG100
Product name:Zikko Dr. Rock Mini Massage physiotherapy
Force gear:3th gear speed change adjustment
Gear/Speed:1st gear 2800 rpm, 2nd gear 3400 rpm, 3rd gear 3900 rpm
Work rate:≤30W
Charger input voltage:110~240 V/50~60 Hz
Charger output voltage:DC 9V/1A
Cell:9V/2600mAh, 23.4Wh, lithium battery
Working duration:up to about 1.5 hours
Charging time:about 150 minutes
Size:235*60*190mm
Weight:690 g
Color:Grey
Package accessories
• Dr.Rock mini massage physiotherapy device
• Charging socket
• Ball-shaped physiotherapy head
• Ball-Taiji style physiotherapy head
• Ball- Bulge physiotherapy head
• Manual of physiotherapy instrument
Can I buy massaging heads only?

Hi, sorry we don't offer H-MG100's heads, we offer the H-MG200 's Bian Stone heads, you can order them.
Thank you.