---
GRAPHENE NEGATIVE IONS
FAR INFRARED REFLECTION BLANKET
150cm × 200cm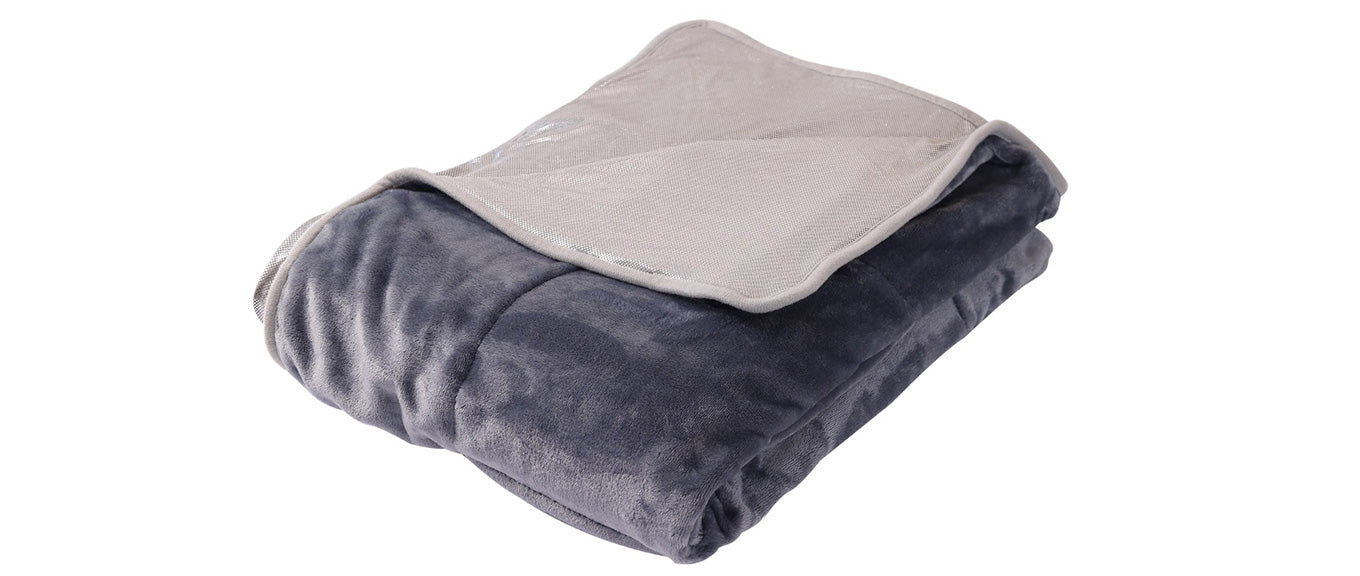 IT COMPLETELY BREAKS THE TRADITIONAL CONCEPT OF
HYPERTHERMIA AND HEALTH CARE,
AND INTRODUCES 2 BREAKTHROUGH TECHNOLOGIES
GRAPHENE SOFT ELASTIC FABRIC                                                                       SILVER DOT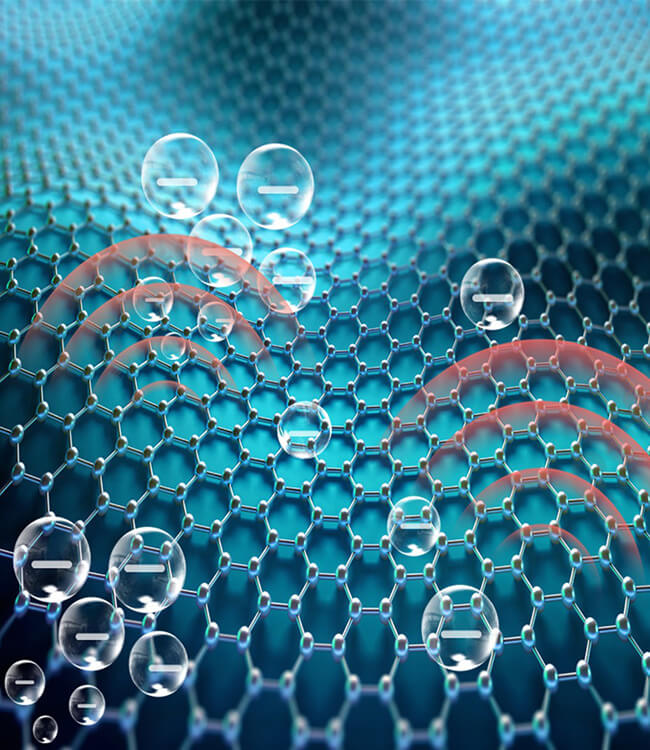 ~THE NOBEL PRIZE FOR PHYSICS~
INNOVATIVE MATERIAL OF BIOMEDICAL SCIENCE IN 21 CENTURY
GRAPHENE
Extracting FIR and negative ions
● Pain relief;
● Relief of joint pain, sterilisation and anti-inflammation, recovery of body functions, skincare and beauty. etc for medical use;
● Suitable for neck, shoulders, waist / abdomen .etc for the prevention of diseases, treatment and recovery.
AND REFLECT FAR-INFRARED HEAT ENERGY THROUGH SILVER DOTS. 
COMBINED WITH HIGH-EFFICIENCY THERMAL SURFACE MATERIAL,
OR
WITH DR.ROCK PAD
Bringing the innovative and
all-rounded heat therapy for toxic and acidic drainage, removing the coldness and dampness in human bodies. A new user experience.
GRAPHENE CLOTH ABSORBS FAR-INFRARED RAYS, AND IN THE SAME TIME , CONDUCTS HEAT MORE THAN 30% FASTER THAN OTHER FABRICS.
GRAPHENE CLOTH                                                                 OTHER CLOTH
GOOD IMMUNITY STARTS WITH QUALITY SLEEP
Dr.Rock Graphene Blanket + SleepPad
ESPECIALLY FOR PEOPLE WHO HAVE
Insomnia, headache, autonomic nervous system disorder, cold hands and feet,
Deficiency in energy caused by edema, obesity, and chronic illness.
1 MINUTE TO RELAX! 
YES! IT ONLY TAKES 1 MINUTE TO BRING YOU AN INCOMPARABLE FEELING OF INSTANT TOTAL RELIEF AND RELAXATION, AND HELP SLEEP.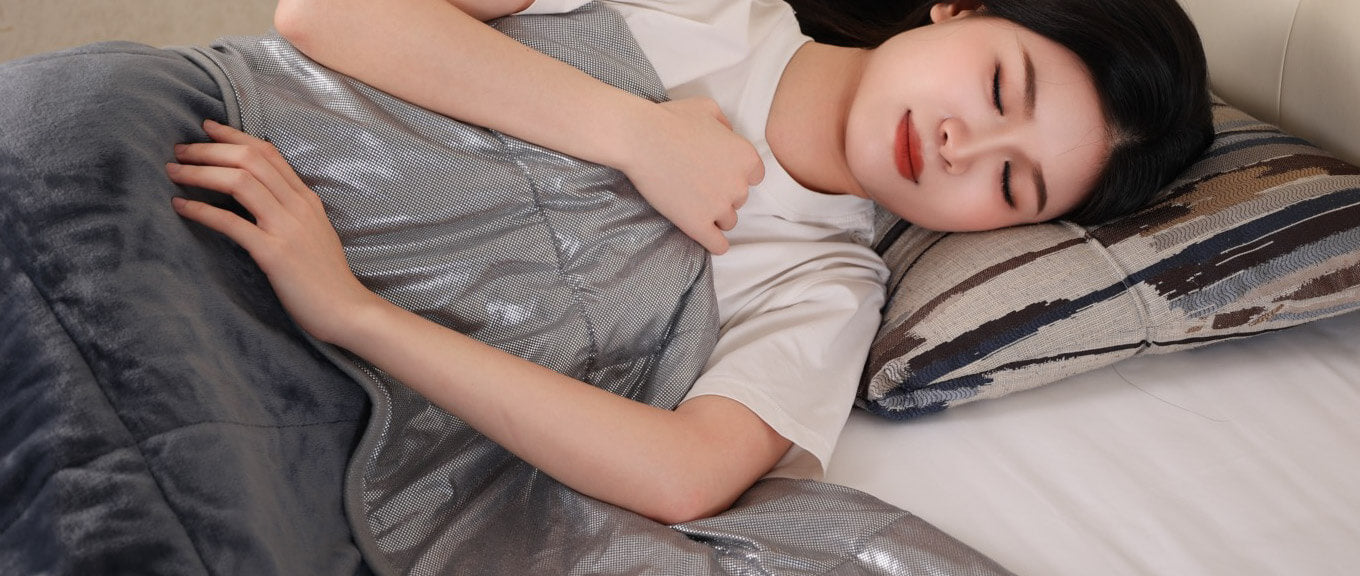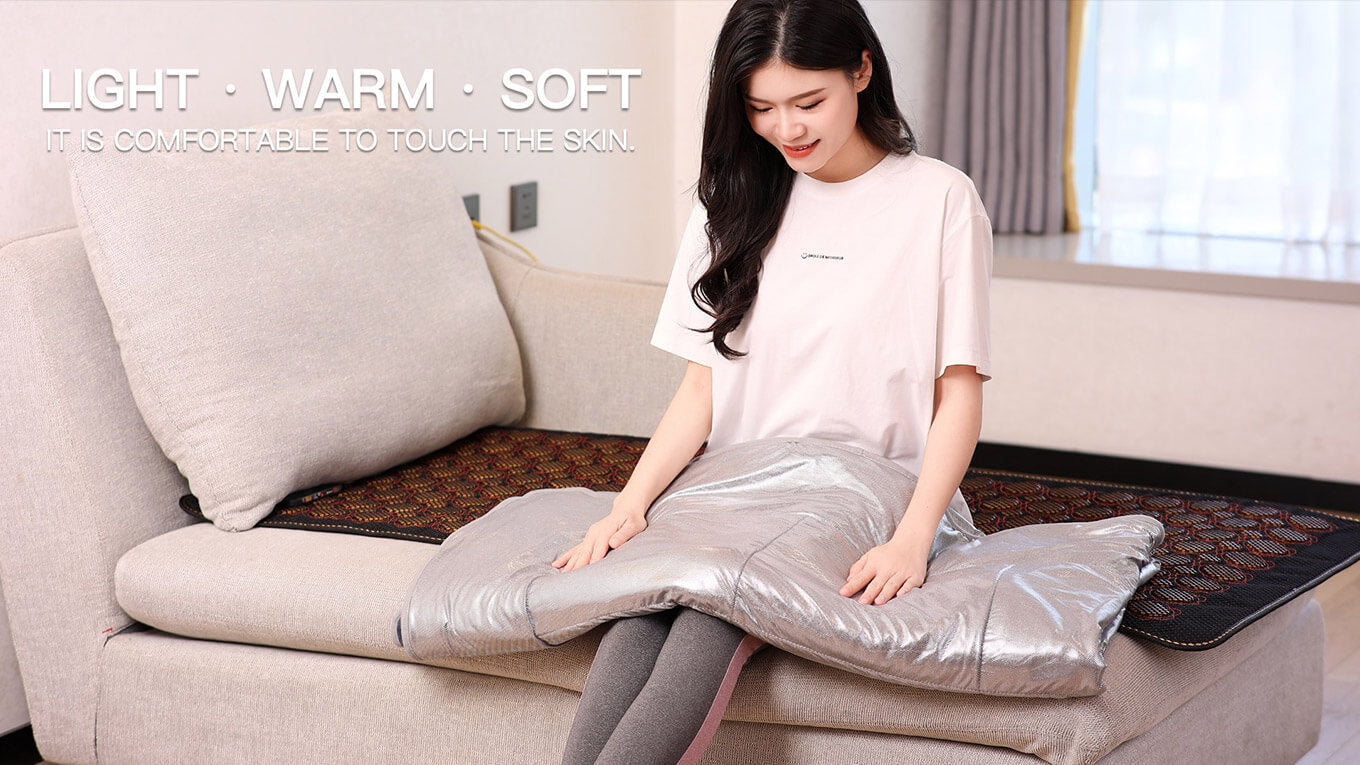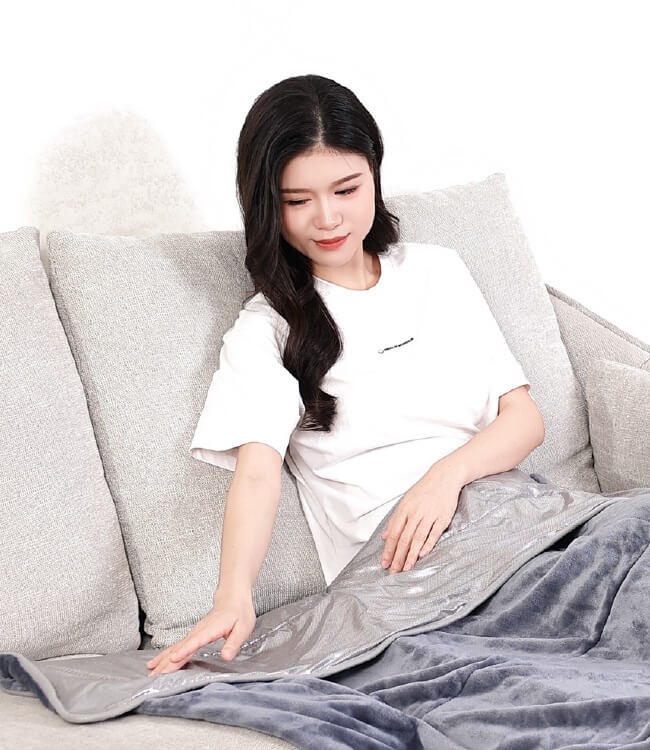 DOUBLE THERMAL INSULATION EFFECT, BOTH SWEAT WICKING AND BREATHABLE FUNCTION. 
✔ NATURALLY INCREASE THE TEMPERATURE BY ABOUT 2 ℃;
✔ DOUBLE LOCK IN BODY TEMPERATURE;
✔ LONG-LASTING RESISTANCE TO BACTERIA;
✔ ANTIVIRAL ACTIVITY;
✔ RESISTS UV RAYS.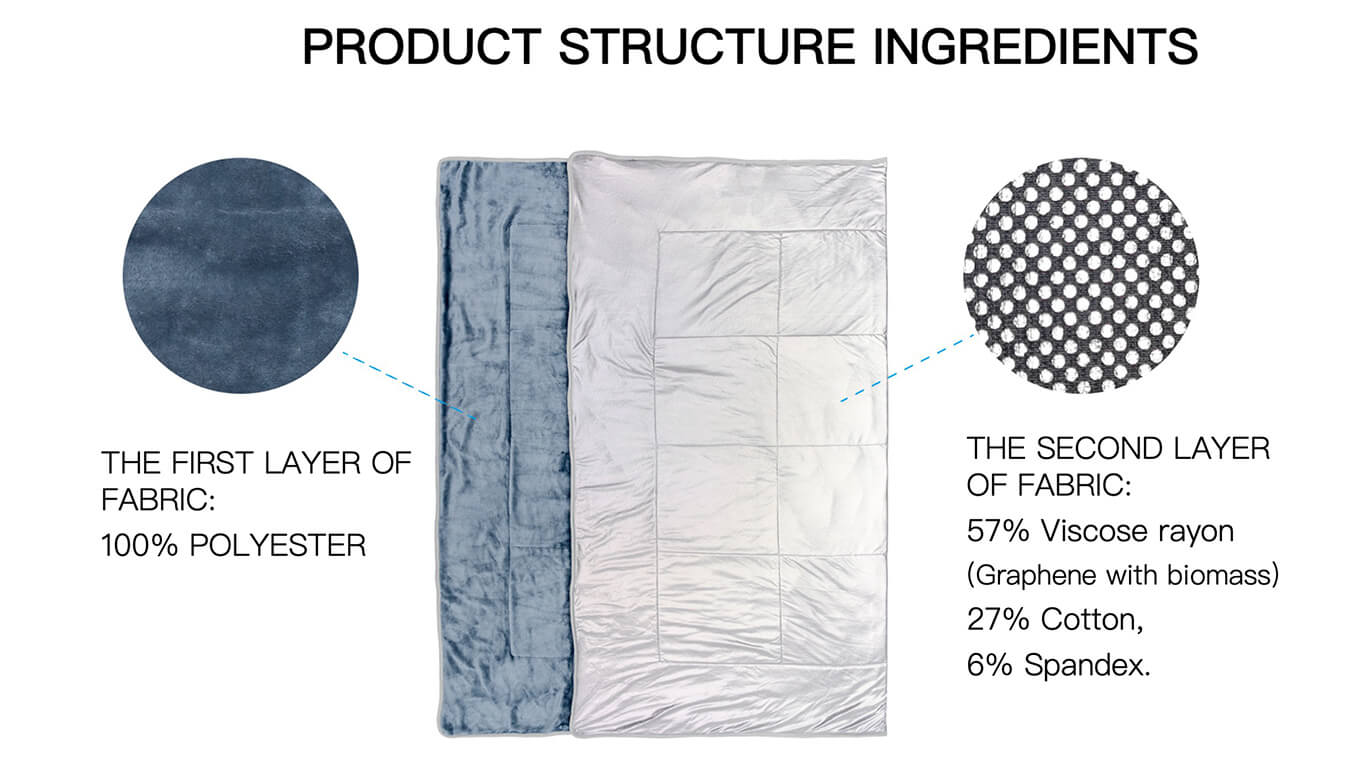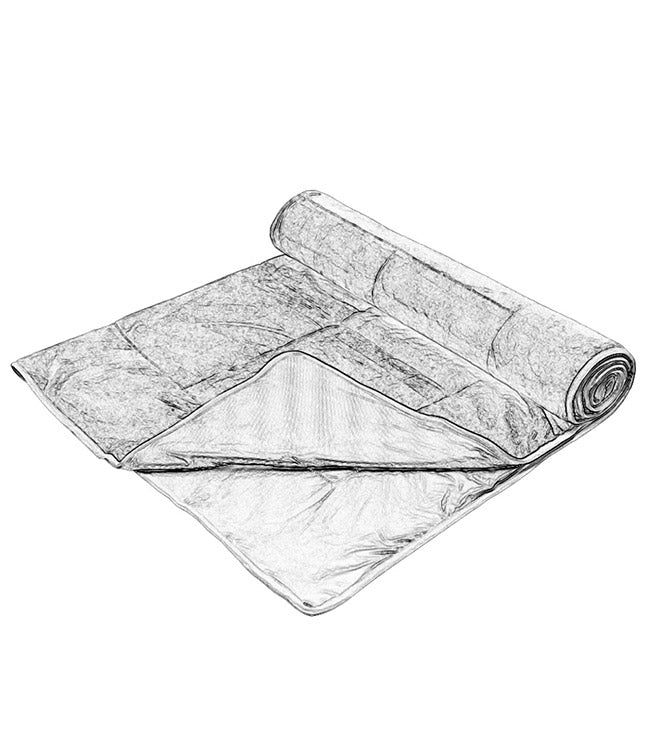 Specifications
Model:SP152
Name:Zikko Dr.Rock Graphene Far Infrared Reflection Blanket
Composition:First Layer 100% Polyester,
Second layer 57% Acrylic fiber, 37% Modal
(with biomass Graphene) 6% Spandex
Charging input:FZ/T61004-2006
Size:150cm × 200cm
Weight:1.44 KG
Color:Gray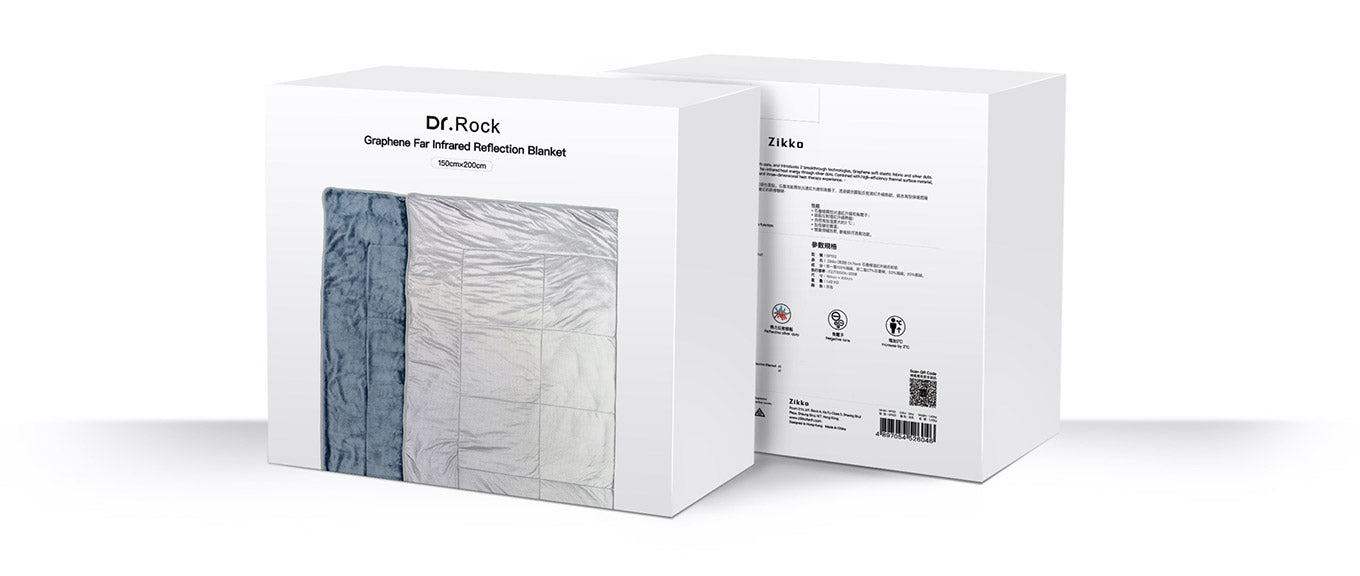 Dr.Rock Graphene Far Infrared Reflection Blanket
● Graphene Far Infrared Reflection Blanket x1           ● User's manual x1
Dr.Rock Graphene Far Infrared Reflection Blanket
QUESTIONS & ANSWERS
Have a Question?
Be the first to ask a question about this.
Ask a Question