---

HEAT with HEAL
The world's premier pure natural Bian stone multi-energy formula fused with Graphene technology. This non-invasive and lightweight heat therapy device provides continuous warmth to restart the cell regeneration process. Recreating a youthful and sparkling you, in the comfort of your home.

popular product
8 IN 1 MULTI ENERGY REJUVENATOR
*Heating technology
*Polarized light (red, yellow and blue)
*Earth's magnetic field Schumann wave 7.83hz
*Far infrared
*Near infrared
*Negative ions
*Ultrasound
*Micro vibration
ROUGH & BIG NATURAL RED BIAN STONES FINELY CRAFTED
● Contains more than 30 kinds of trace elements and minerals that are beneficial to the human body, as well as more than 20 necessary anti-aging elements such as calcium, magnesium, zinc, chromium, strontium, selenium, etc.
● Capable of creating the extreme far infrared wavelength at 3-20 microns, which can resonate with human cells and water molecules at the same frequency.
● Emits ultrasonic waves 3708 times/vibration with a 2 – 2 million Hz frequency, which is the first of all materials.
● Stronger energy and deeper penetration (4.5cm) after heating and vibration.
Ultimate & unique design of
red

-

yellow

-

blue

LED polarized light Earth's magnetic field & Schumann resonance 7.83Hz
Polarized light is a technology that changes the direction of light quantum. A more concentrated, powerful and more penetrating high technology, It is designed to flash 7.83 times per second, synchronized with the frequency of the earth's magnetic field. To generate resonance, stable and continuous energy.
Near infrared 850nm
Red light 630nm
Yellow light 580nm
Blue light 460nm
INNOVATIVE HEAT THERAPY
AN UNIQUELY NEW GRAPHENE & FAR INFRARED TECHNOLOGY
Fusing cutting-edge Graphene & far infrared resonance vibration technology, allows an instant infusion of warmth into the body.  Negative ions boost cell recovery and improve the body's inner health.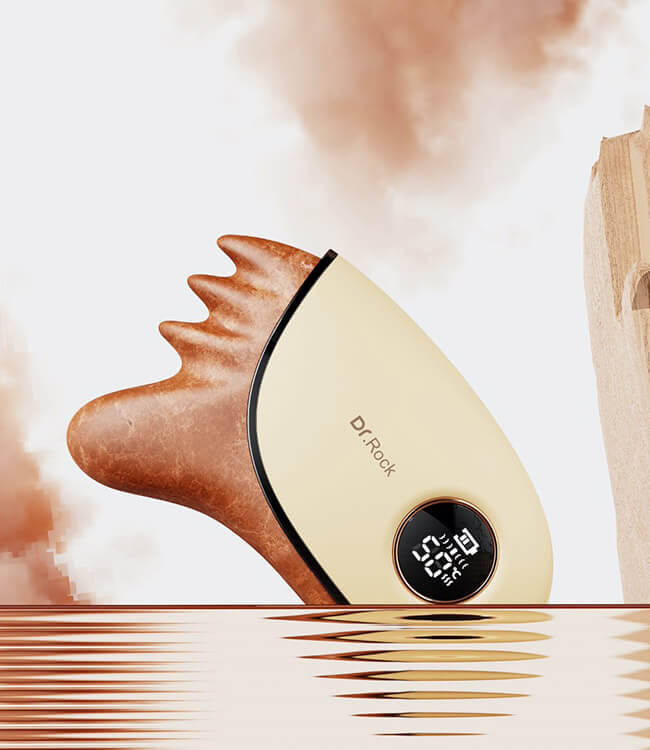 MICRO-VIBRATION & ULTRASONIC
When vibrating the Energy Rejuvenator emits 3708 ultrasonic waves per vibration, with a frequency of about 650,000 Hz
  Non-invasive  
 First Ever Energy Formula
FOR FACIAL CARE & SKIN RENEWAL
THE SECRET OF INFINITE BEAUTY
Energy Rejuvenator
 Energy Formula Unlike Any Other
VISION REGENERATION
REDUCING SWELLINGS
BRIGHTENING
REJUVENATION
IN-DEPTH 5-MINUTE AT-HOME SIGNATURE RAPID FACIAL CARE EXPERIENC
SPA treatment can be costly and time-consuming.  We now provide you with the alternative to enjoy the most comfortable and effective facial care at home with 8 most popular technologies.   In short 5 minutes, your skin becomes nourished and revitalized
# IMMEDIATE
# LASTING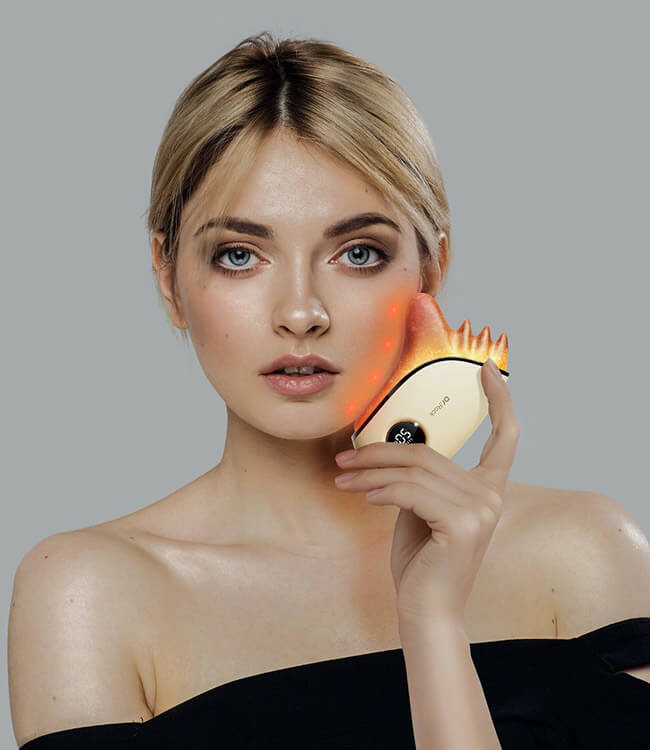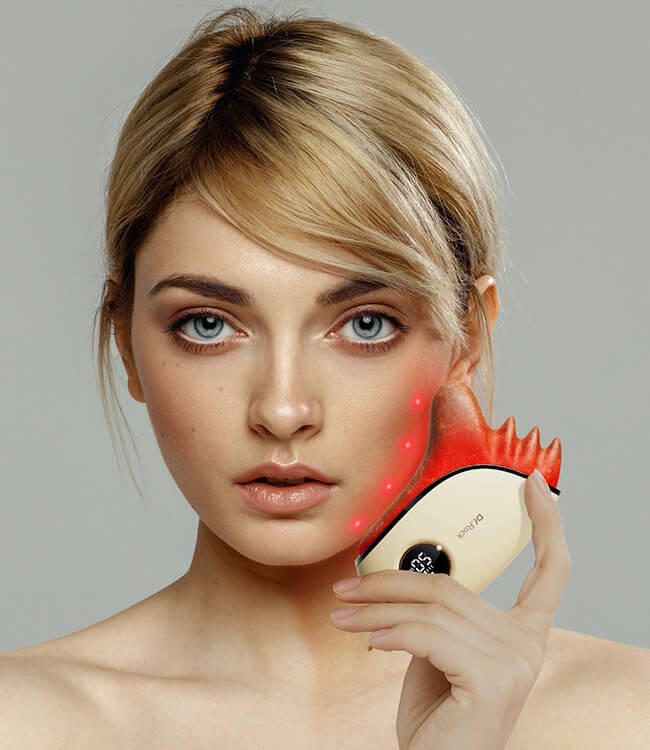 IMPROVING FACIAL WRINKLES
IMPROVING FACIAL WRINKLES
BEAUTIFYING & MOISTURIZING
STRENGHTHINING SKIN CELL'S NATURAL ABSORPTION OF SKINCARE PRODUCT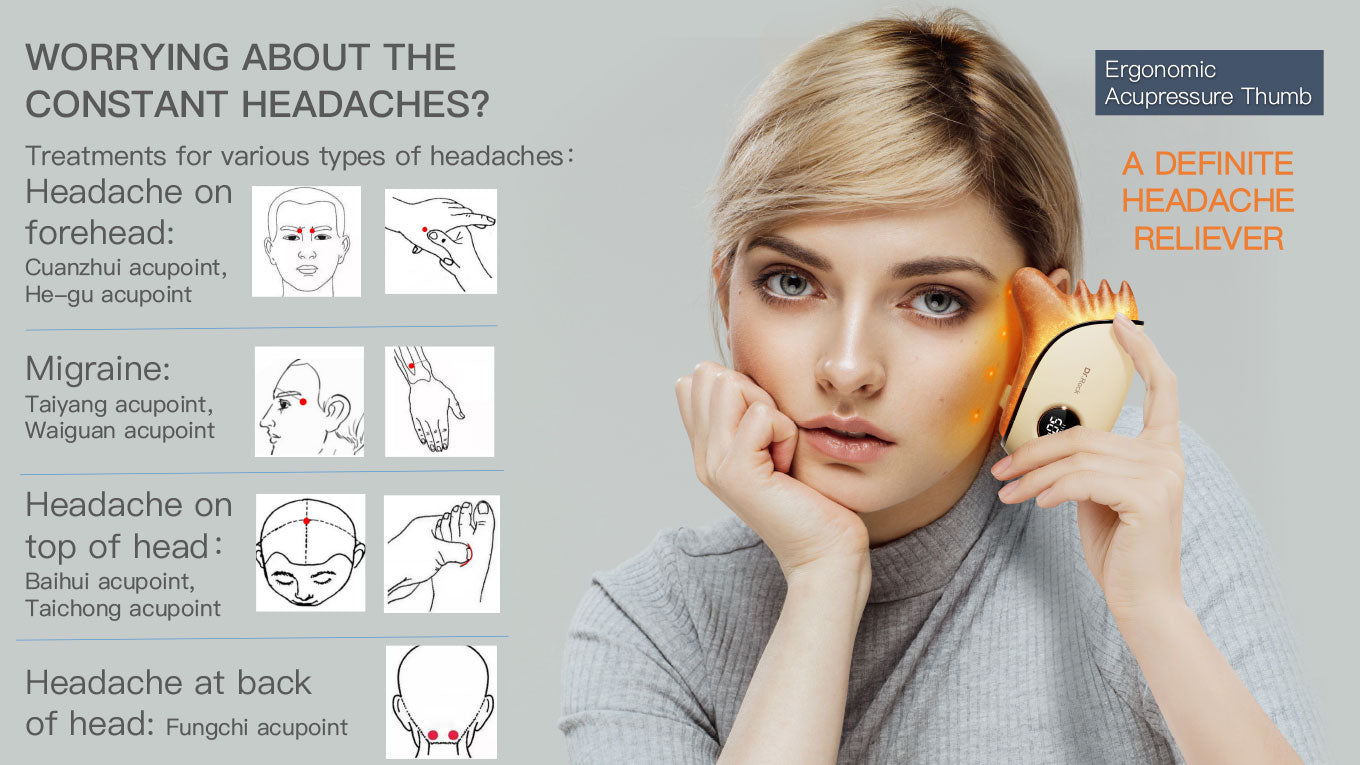 PROMOTING THE HEAD MICROCIRCULATION
# Reversing gray hair and hair loss
# Delaying aging brains
# Improving overall mental state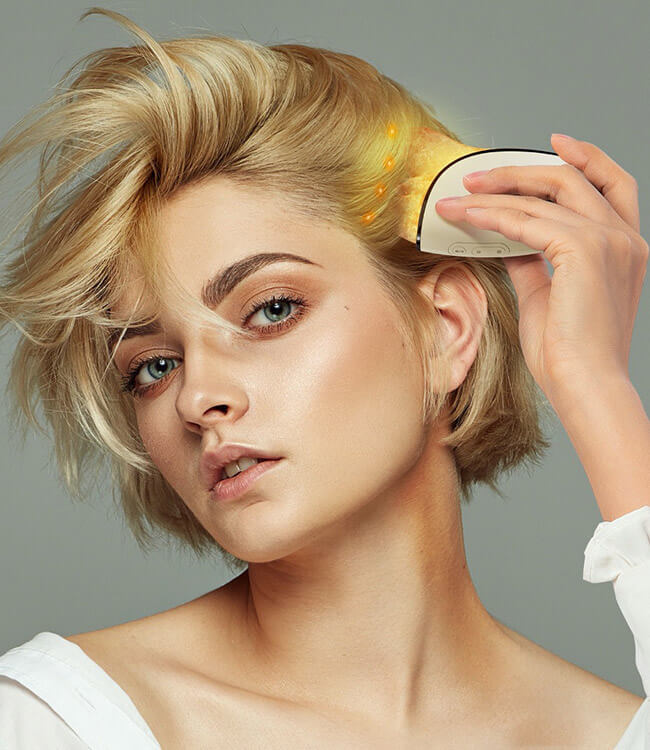 # LYMPHATIC DETOXIFICATION 
IMPROVING METABOLISM
STRENGTHENING IMMUNE SYSTEM
# MOOD STABILIZER
SKIN RENEWAL & BRIGHTENING
# LIGHTENING FRECKLES CAUSED BY ULTRAVIOLET RAYS
# BRIGHTENING SKIN TONE & PREVENTING FRECKLES
Note:
The effects may vary depending on personal factors. It is recommended to use the device with facial serums or skin essences.
ERGONOMIC DESIGN
# EASING PAIN FROM "MOMMY'S THUMB"
# EASING PAIN FROM TENNIS ELBOW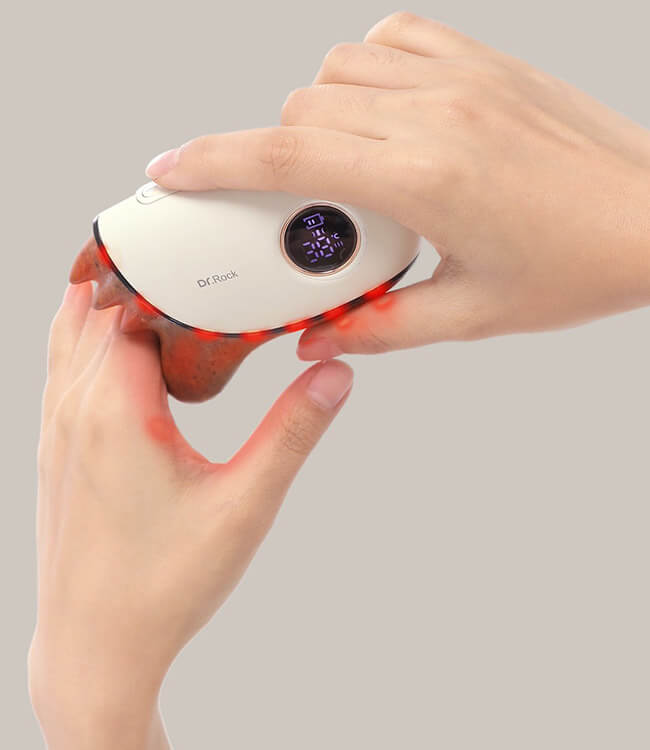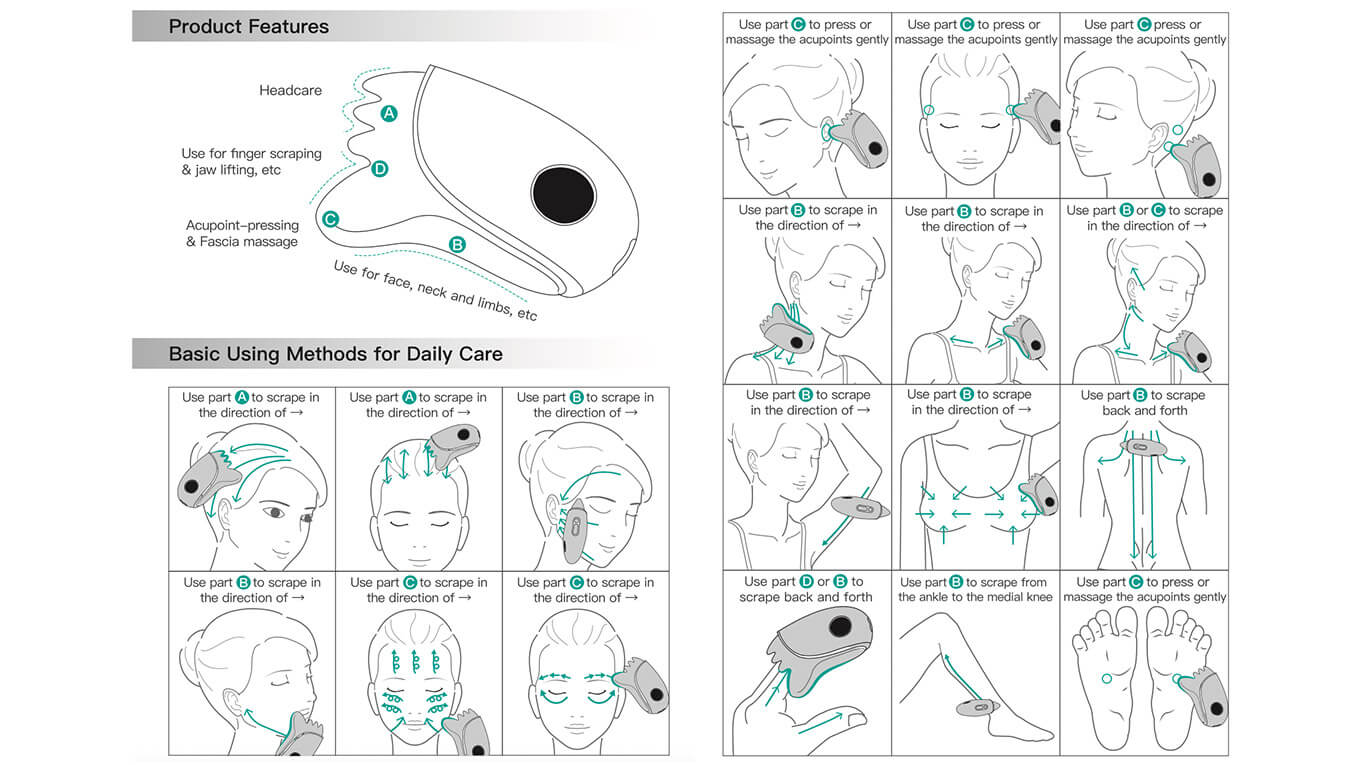 THE TRENDING & BESTSELLING HANDY "LITTLE FOOT"
EASY-TO-USE USB-C CHARGER
THE "LITTLE FOOT" & STORAGE KIT - THE PERFECT FIT
Your user discovery of the "little foot" starts with the sophisticated storage kit, paired with YKK zippers and shock proof fabric.  In addition to the advanced protection, it also provides a better user experience.
OBTAINED THE SAFETY CERTIFICATES OF E.U. AND U.S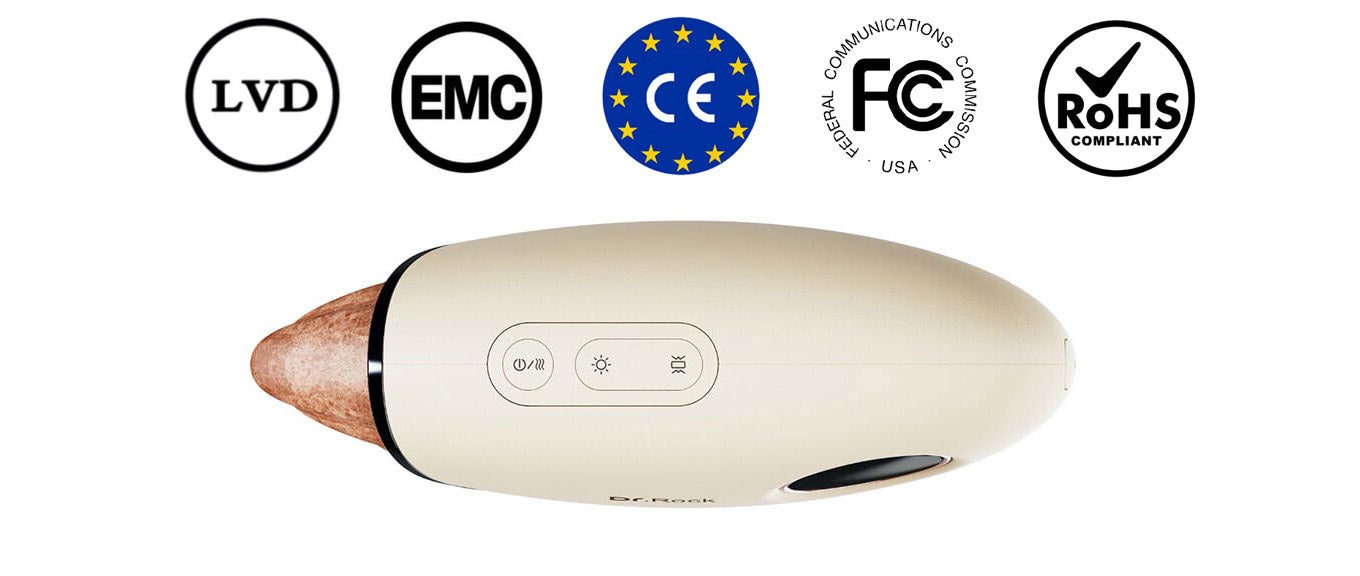 Specification
Model:ER100
Name:Dr.Rock Energy Rejuvenator
Main material:Natural red Bian Stone
Auxiliary heating:Graphene film
Temperature adjustment:Section 1 38°C, Section 2 45°C, Section 3 50°C (Note: A deviation of ±5°C will be occurred depending on environmental and usage conditions)
Vibration:3-speed adjustment
Light wavelength:Far infrared 6 ~ 14 μm, near infrared 850nm, red light 630nm, yellow light 580nm, blue light 460nm
Visible light flicker frequency:7.83 Hz
Ultrasonic frequency:About 650 KHz
Power input:USB-C 5V/2A
Lithium battery:3.7V/1550mAh, 5.5Wh
Battery life:2 hour (it may vary according to usage)
Charging atime:About 2.2 hours
Size:L 11* W 7.6* H 3.7 CM
Weight:174g    /   Color:White
So delicate, I like it very much.
I often have headaches, since I have Dr.Rock Energy Rejuvenator , it has helped me a lot, thank you.
QUESTIONS & ANSWERS
Have a Question?
Be the first to ask a question about this.
Ask a Question