---
Dr.Rock Pad BianStone Far Infrared Heating Therapy SleepPad
Dr.Rock SleepPad of BianStone Far Infrared Heating Pad is made of pure natural
premium BianStones of red colour. Electronic constant temperature heating of
BianStones can emit far-infrared rays beneficial to the human body, accelerate and
improve the blood micro-circulation of the human body, activate cells, and achieve
thermal curative effect. It can help relieve body fatigue and pain, relax muscles,
improve acidic physique and sleep quality and other warm care and warmth. It is a
pure natural health physiotherapy method for warming the whole body. Long-term
use it ,can promote metabolism and enhance human immunity.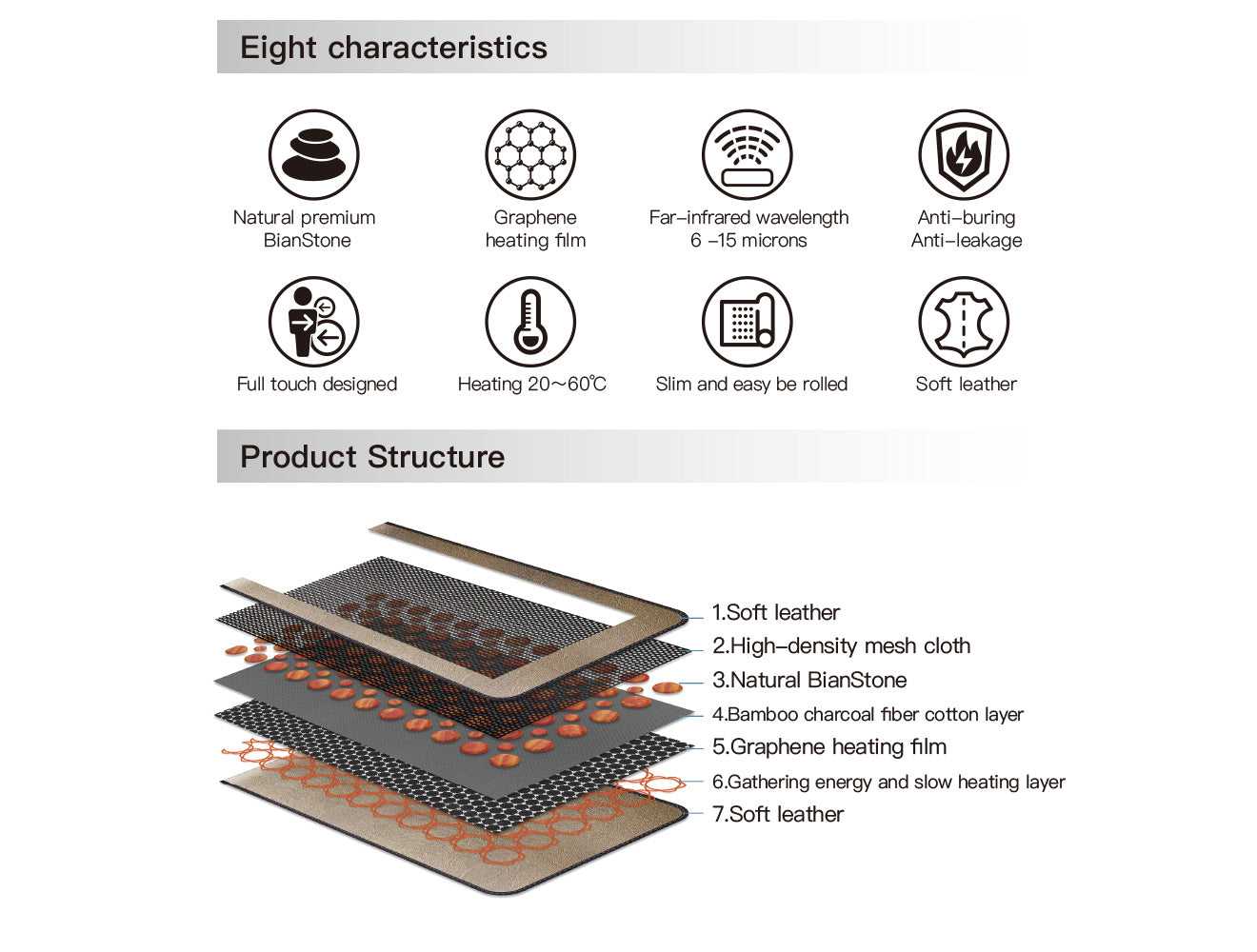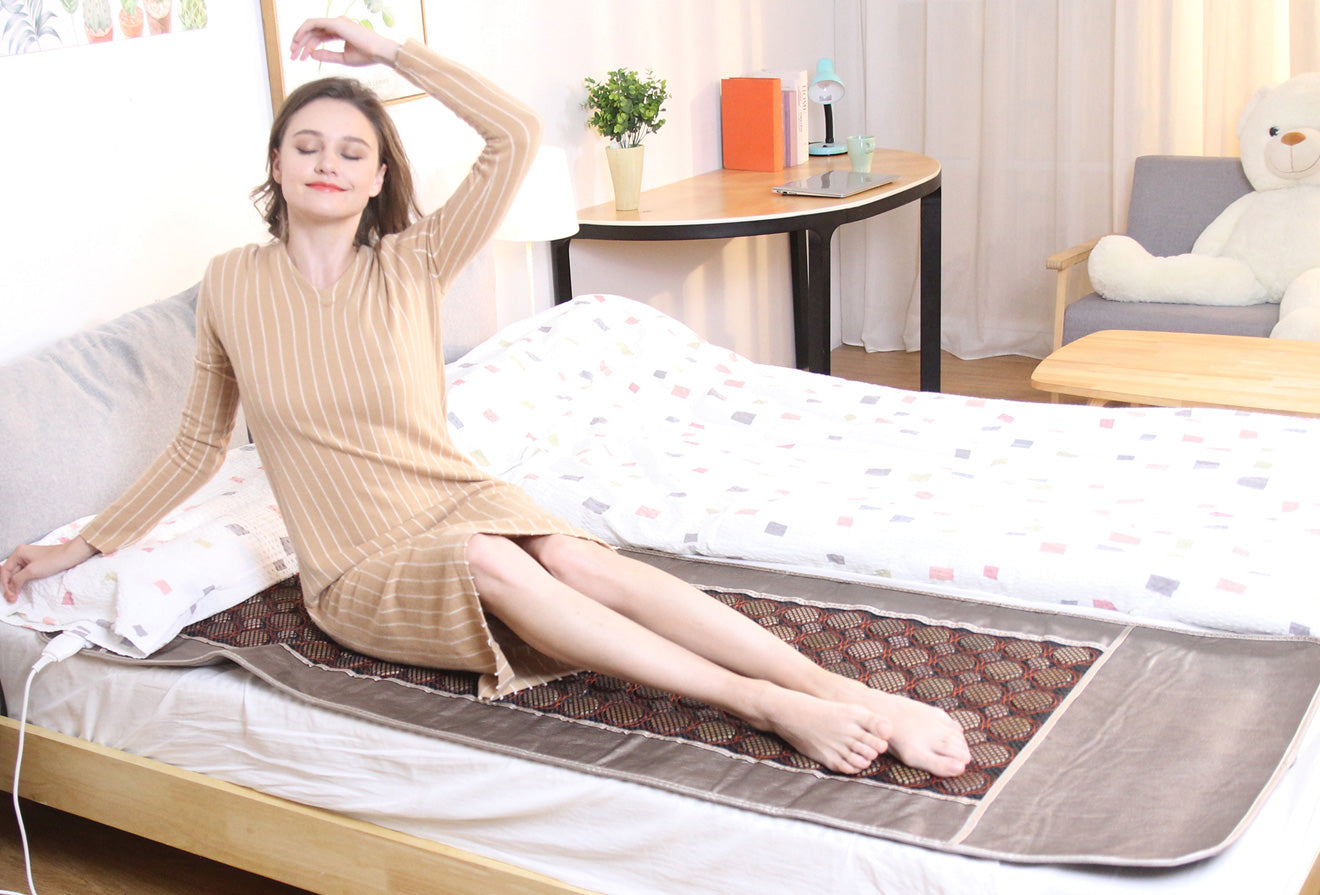 QUESTIONS & ANSWERS
Have a Question?
Be the first to ask a question about this.
Ask a Question